Landscapes By Design and Tree Reports – About Us
Principal Darrell Mcleod has worked within the horticultural, landscaping and tree industries all his life and is a landscape designer and consulting arborist.
The experience, knowledge and landscaping industry contacts established over the years have given us a real edge. Being Landscape Designers, Landscape Architects and Consulting Arborists with sound horticultural qualifications, industry experience is a unique blend allowing us to work with sometimes complex landscape architecture / design, consulting arborist or planning projects.
We have an innovative style, love our work and the challenges our clients provide.
Whether you are a new homeowner, builder,developer or institution we will share our passion in a creative and practical way to meet all your landscaping, horticultural and tree service needs. So; if we can be of assistance; do not hesitate to make contact
Experienced Landscape Design, Landscape Architecture, Tree Reports and Consulting Arborist Services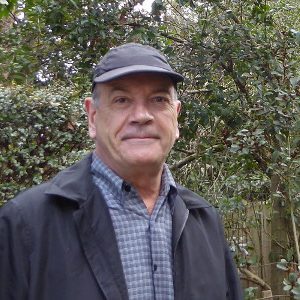 Darrell Mcleod
Landscape Designer & Consulting Arborist
Darrell Mcleod has worked within the horticultural, landscaping and tree industries all his life and is a landscape designer and consulting arborist. He has an innovative flair and loves his work and the challenges his clients provide. He will share his passion in a creative and practical way to meet all your landscaping, horticultural and tree service needs.
Diploma of Horticulture
Diploma of Horticulture – Arboricuture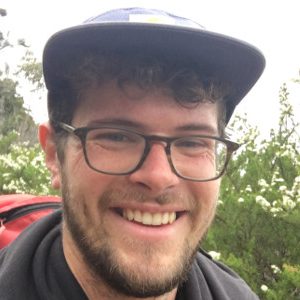 Adrian Keene
Landscape Architect RMIT Melbourne
Adrian has a passion for Australian flora understanding how plant communities work and how we can better utilize them. As a landscape architect he employs sound horticultural knowledge and a practical design approach to producing designs that deliver the best outcomes for any site.
Bach. Design (Landscape Architecture) with Distinction
Masters of Landscape Architecture
I wanted to say thank you for all your help. We have just received our planning permit for our house and your help in making this happen is greatly appreciated.
I just want to let you know that I have received endorsement letter from Maroondah Council on the Landscape Management Plan and Architecture Plans. Thanks again for the great work from you guys!!
For our new garden and entertainment area we placed 100% trust in Darrell to come up with something that was stylish, tranquil and most importantly easy to maintain. He delivered at 110%. Outstanding service from beginning to end. We have continual compliments from family and friends about how beautiful and unique our haven is. Thank you Darrell, you really helped make our house a home.
After months dealing with council over the roots of a neighbouring tree, Darrell's prompt attention and plain speaking made light work of a potentially costly problem. We can't thank him enough for making himself available to supervise the excavation of our building site to ensure the tree roots were not damaged, writing the required reports before and after attending to our issues at really short notice
Darrell has been a great support to us on a number of diverse projects for years. He designed and managed the landscaping of our new house on an acre with terrific results. He has provided aborist reports reducing our stress dramatically. Heavily involved in our small subdivision he provided fantastic project management and subject matter expertise. We cannot recommend Darrell too highly as his services really have been exemplary
We met Darrell from "Landscapes by Design" through my husband's work. They chatted about gardening and our new home. We did not know where to start with our landscaping. Darrell had a blank canvas to work with and created a garden that would suit our lifestyle and clay soil. The end product is a fabulous creation of plants in varying sizes, shapes and colours. We are extremely happy with the result and would recommend Darrell to create your landscaping dream.
Thanks for this Darrell. You have prepared a very thorough and clear tree report and I thank you for this and your advice.
In the storm that occurred shortly after we lodged the application to council part of the River Red Gum by the dam fell towards the house next door falling short of it by inches, but demolishing their shed, the fence and most of the Sequoia sempervirens. As you predicted it failed at the weak spot where the other trunk had recently fallen.
We found Landscapes by Design online and left a small message for Darrell to call us back and discuss our project. We had a few ideas documented where we described with pictures and diagrams the things we envisioned. We lacked the landscaping knowledge and layout skills that only an expert can provide and advise on. This is where Darrell came in and took what we dreamed of and turned it into a reality.
We wanted a really low maintenance, very hardy, drought tolerant garden with some space included for the kids to play in that could be used in other ways down the track. We are so rapt with the results and have been having a ball having some outdoor time. The kids are enjoying playing down ball on our big paved circle. We've just added a trampoline in to the bottom part and that is a hit. Nice to be spending more time outside now that it is not a giant ugly weed patch.